Get to know us.  The messy, funny, faithful Steele Family!  From marriage, kids, faith in God, difficult diagnoses, severe food allergies, pastoring a church, trying to live healthy,  the list goes on and on.
Get Free Stuff
Tuesday, I walked back into my office after taking 40 days off.
That is a long time!
It was an incredible time of rest, travel, family, fun, recreation, eating, sleeping, and everything else besides work or going to my church.  I changed my phone number and gave it out to no one except my family and Will Krauss.  I shut down my Facebook account and logged off of Instagram and Twitter.  It was incredible to not get one text, phone call, or notification.  There was a lot of of quiet time.  I actually got bored a few times.  Heck, one day, I binge-watched The Beverly Hillbillies.
Someone told me, "It must be nice to be able to take off 40 days."  They were not being overly rude, but there was a sort of attitude about it.  What they do not realize is that for the last 14 years I have been building a team or family that is more than qualified to continue the work here without me.  So, yes, it is quite nice to take a sabbatical.  The team did a fantastic job without me.  Several Sundays they had to add chairs because the size of the congregation.  They baptized 81 people on one Sunday.  One man was healed of stage 4 cancer.  I'm pretty sure that was all God.  I heard that only 2 people quit the church. Ha!
My family and I took an amazing 16 day RV road trip.  Kennady hung out with my parents here in Texas while Erica, the boys, and I drove through the southwest. We traveled through the Davis Mountains of Texas, Tombstone, Arizona, The Grand Canyon, Zion National Park and Arches National Park in Utah, Purgatory Colorado, and Taos, New Mexico.  It was 16 days of amazing landscapes and quality family time.  I selected some pics here to give you a little taste of the glory.
In week four, I cruised over to West Monroe, LA to visit some pastor friends of mine.  Christ Church WM was hosting a summer revival and my dear friends John Ragsdale and Jeff Hennigan were a couple of the speakers.  It was awesome to hang with them and their wives. Plus, I spent time with Pastor Tom and Trina Lowe, Dr. Phil Brassfield, Matt Brock, and many other friends.  This was the first time I had been in a worship service in a loooong time. Everything was so fresh and meaningful.
The final week, I went for one last trip to Angel Fire, New Mexico with my Uncle Bart and cousin Noah. We went extreme downhill mountain biking. WOW! It was awesome!  I rented a downhill bike and full body armor. We rode the chairlift up the mountain and then cruised down the slopes on banked turns and tabletop jumps.  I felt like I was 10 years old again! So fun.  Yes, I had a small injury, but no hospital visits.
All in all, the 40 days were deeply spiritual even though I was completely out of my normal groove.  I had to force myself to not think strategically or even brainstorm.  This was really difficult for me. I am so driven to constantly dream, plan, scheme, etc.  I desperately wanted to go back to church on Sunday a few times.  However, the space that I created was the perfect spot for refreshing. It was a place of clarity.  God brought a Hebrews chapter 4 type rest into my spirit that was desperately needed.  (If you don't know what I'm talking about, go look it up).  As a result, I have a completely new perspective of my life and the church.  I am hearing from God.  I am ready for the next chapter.  To the church folks, who missed me…I missed most of you too. HA!  Ready to see you Sunday and do what I do.
Oh yeah, I also grew a beard.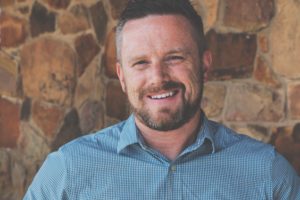 Here are some more scenic pics I took from the journey.