We are so pumped that you are exploring our website. We blog mostly about parenting.  That includes all kinds of stuff like special needs children (our daughter has Alobar Holoprosencephaly), food allergies (both our boys have severe allergies), church (we pastor a church), school (a necessary evil), random humor (we love to laugh)…you get the point.  Sign up up on our email list and get all our posts delivered to your inbox. Plus, other cool bonuses like Robin's new e-book).  Welcome to a life Made Meaningful!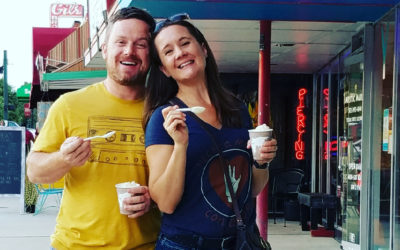 Tuesday, I walked back into my office after taking 40 days off. That is a long time! It was an incredible time of rest, travel, family, fun, recreation, eating, sleeping, and everything else besides work or going to my church.  I changed my phone number and gave it...
Don't miss a single update from MadeMeaningful. We will hook you up with some cool resources and send you our latest posts straight to your email.
Get Free Stuff
Get to know us.  The messy, funny, faithful Steele Family!  From marriage, kids, faith in God, difficult diagnoses, severe food allergies, pastoring a church, trying to live healthy,  the list goes on and on.
Read More